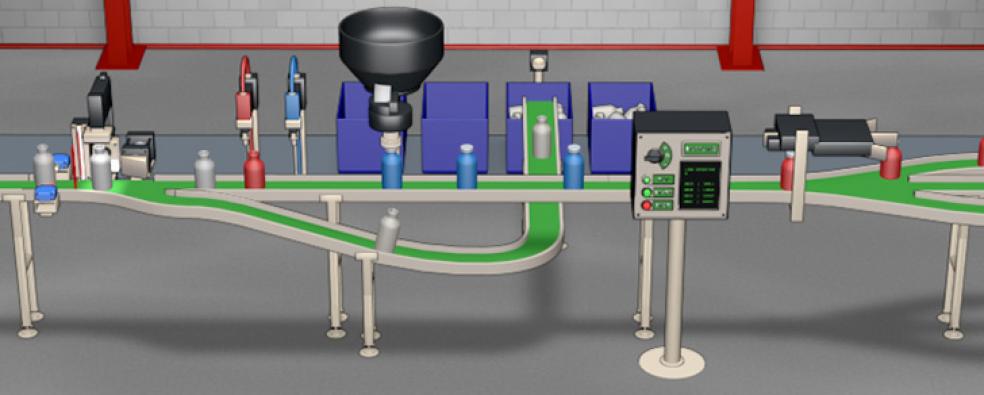 PLC II Simulation Software
PLCLogix 5000, is the state-of-the-art simulator that emulates the operation of a ControlLogix controller and the Studio 5000/Rockwell RSLogix 5000 software providing comprehensive coverage of tag-based PLC programming. With the simulator students can develop and practice their programming skills and learn the operation of tag-based PLC in a realistic simulated environment.  The PLCLogix 5000 software also enables students to design, test and troubleshoot PLC ladder logic circuits using a tag-based format.
The PLCLogix  5000 simulator includes:
250 pre-built lab projects; including 50 lab projects presented within the 3D PLC application environments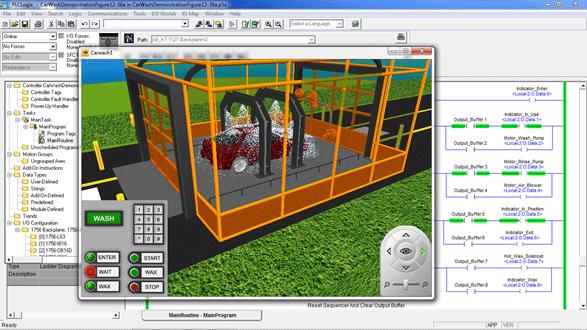 PLCLogix 5000 replicates the operation of the Rockwell RSLogix 5000 series of PLCs
A robust and complex 5000 series instruction set, and the increased flexibility of tag-based addressing and tag monitoring
10 interactive 3D animations or "3DWorlds" which emulate a wide range of manufacturing and service applications.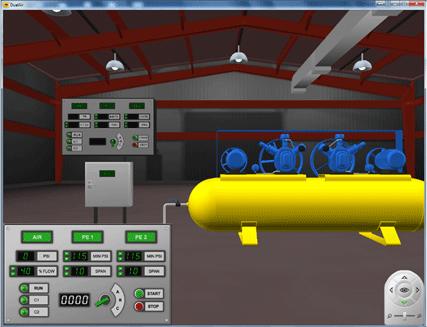 The 3DWorlds graphically simulate process control operations in including: Batch Mixing, Bottling Line, Dual-Compressor, Elevator, Moving Car Wash, Silo, Single-Compressor, Stationary Car Wash, Traffic Lights and Warehouse Door
Each of the 10 worlds contains interactive control panels with switches, pushbuttons, dials, levers, data input, thumbwheels, etc.
Sophisticated data handling incorporating both array and structures
Free-form ladder editor that allows you to modify multiple rungs of logic at the same time
Point-and-click graphical interface provides a simple, realistic method of entering and editing ladder logic programs