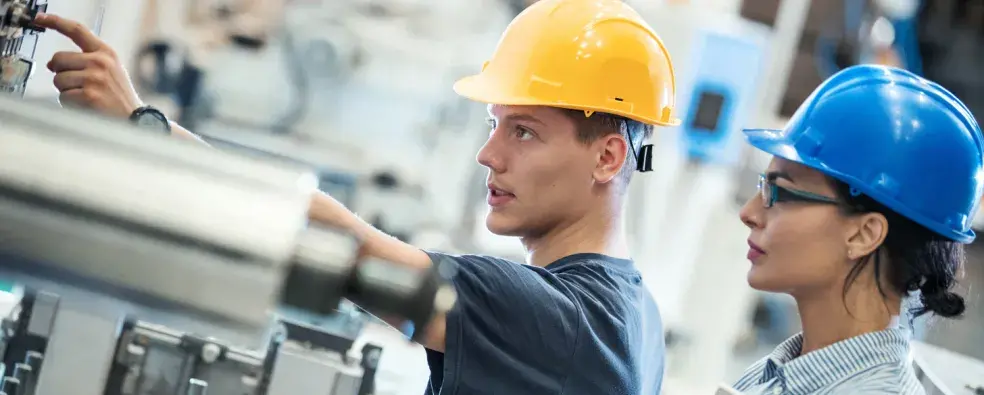 PLC Programs for Employee Training
Organizations across North America have been sponsoring their employees in our training programs since we launched the PLC programs in 2003. We have worked with Fortune 500 companies, mid-sized companies and one person shops to train staff to meet the demands of their workplace.The PLC and PLC Technician II Certificate Programs can help ensure that your workforce has the skills and expertise necessary for you to sustain and grow your business. 
Our mandate is to provide innovative online programs to meet the needs of your workforce; upgrading skills or cross training for increased productivity. We offer:
Flexible registration & tuition options - register your employee in one module & exam or register them for the whole program. Purchase Orders, tuition reimbursement, we have seen it all.

Flexible Delivery Method - Students work at their own pace, in their own homes or workplace leaving you, the employer, the decision to offer the training during work hours or on off hours. No time is lost in the workplace for off-site training as with typical Rockwell automation training courses.

Personalized Technical and Tutorial Support - Once enrolled, your employees receive personalized and unlimited tutorial and technical support, by phone, email and online, from our experienced advisors.
Interactive Simulation Software - The simulation software, PLCLogix 500 or PLCLogix 5000, provides interactive approach for a realistic and challenging experience. The virtual environment is very engaging, ensuring success.
Ease-of-use - The programs are presented in a multimedia format using text, audio, video, photos, 2D and 3D animations making it easy to use and appeals to all learning styles.
Online Testing - Online final exams, after each module, confirms your employees' knowledge while allowing you to monitor their progress toward completion.
Cost Effective - No expensive books or lab equipment are required
Continuous Enrolment - Open and continuous registration allows you to register your employees at any time.
Schedule an Online Demonstration
If you are considering our programs to train your staff and would like an online demo of these programs, please give us a call at 1-888-553-5333.
---
Here's a sample of some companies using the PLC Technician programs:
American Commercial Lines Inc (ACL)
Academy of Charter Schools
Ace Controls Inc.
Advanced H2O,LLC
Aerzen USA Inc.
Alcan Packaging
Allstate Can Corp.
American Nutrition
Amy's Kitchen
AstraZeneca Ltd.
Allegheny Technologies Inc. (ATI)
Atlantic Purification
Bayer Material Science
BD Diagnostics - Preanalytical Systems
Berner Food and Beverage
Bessemer Plywood
Brampton Brick
BrittHay Electric Co
Cameco Fuel
Care Stream Health
Carris PlasticsCCW Products
Cementation Inc.
Clima Confort, SRL
Pepsi
Dairy Farmers of America
Department of National Defence
Dominica Electricity Services Ltd.
Domtar
Dupont
Exxon Mobil Federal Reserve Bank
FedEx
First Energy Corp.
Florida Power & Light
General Electric
Goodyear Dunlop Tires North America LTD
Gordon Aluminum Grace Food Processors
Green Mountain Coffee Roasters
H. J. Heinz
Honeywell
Intercontinental Terminal
Labatt's Breweries
Lexamar Corporation
Pictsweet
Saralee Food and Beverage
Smiths Medical
SUNOCO Ultrafab Inc.
Wind Gap Farms