How Much Do Programmable Logic Control Technicians Really Make?
Many people, especially millennials, are turned off by careers in manufacturing and other trades jobs because they're often associated with low level skills and pay. However, with changes the industries has seen in the last decade, this is no longer the case.
Changes in the industry
With advancements in automation and technology, skilled technicians such as Programmable Logic Control (PLC) technicians are needed in order to operate and maintain these machines. These technicians are highly sought after by manufacturers and other industries because they require very specialized skills.    
Unfortunately, many of these jobs will go unfilled due to a large skills gap. According to a Deloitte report, nearly 3.5 million manufacturing jobs will need to be filled, but the skills gap is expected to result in 2 million of those jobs being unfilled. In fact, 67% of executives indicate that current employees are not sufficient in basic technical training.
Higher salary for skilled technicians
The notion that white-collar jobs out earn blue-collar jobs is a myth. Indeed, the average job salaries of white-collar jobs and blue-collar jobs is converging. And in some cases, blue-collar jobs on average have an even higher salary as there is a growing demand for skilled labour & trades.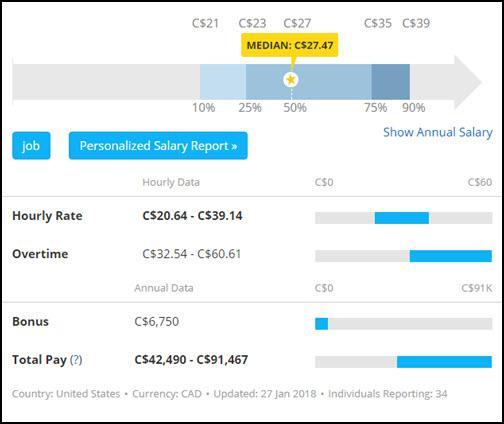 Due to the growing demand for highly skilled technicians, these jobs earn a high salary that range from $50–100K CAD with an average of $65K CAD according to PayScale.
How much do PLC technicians make?
Experienced PLC technicians—people who install and repair electronic equipment and write PLC programs for a variety of automated control systems—have a median salary of $53K in Canada.
While most entry-level PLC technicians have a $50K median salary, those who are very experienced in their fields can make around $90K according to job postings from Indeed in 2017.
Acquiring in-demand skills
For those who are looking to build a career as a PLC technician, you can develop relevant technical skills through a variety of university and colleges. Some of these institutions provide  PLC certificate programs to help you build credibility stand out in the industry. These programs are usually affordable, self-paced and include training in programmable logic that can be taken online. Learn more about our PLC training program.